Governmental Operations Committee and Technology in Government Committee
of the New York City Council, January 29, 2007
Joint Hearing on HAVA Compliance and Resolution 131
Photo Credit Rick Schwab, Brooklyn NY
Used by permission.
Click on image to enlarge photo.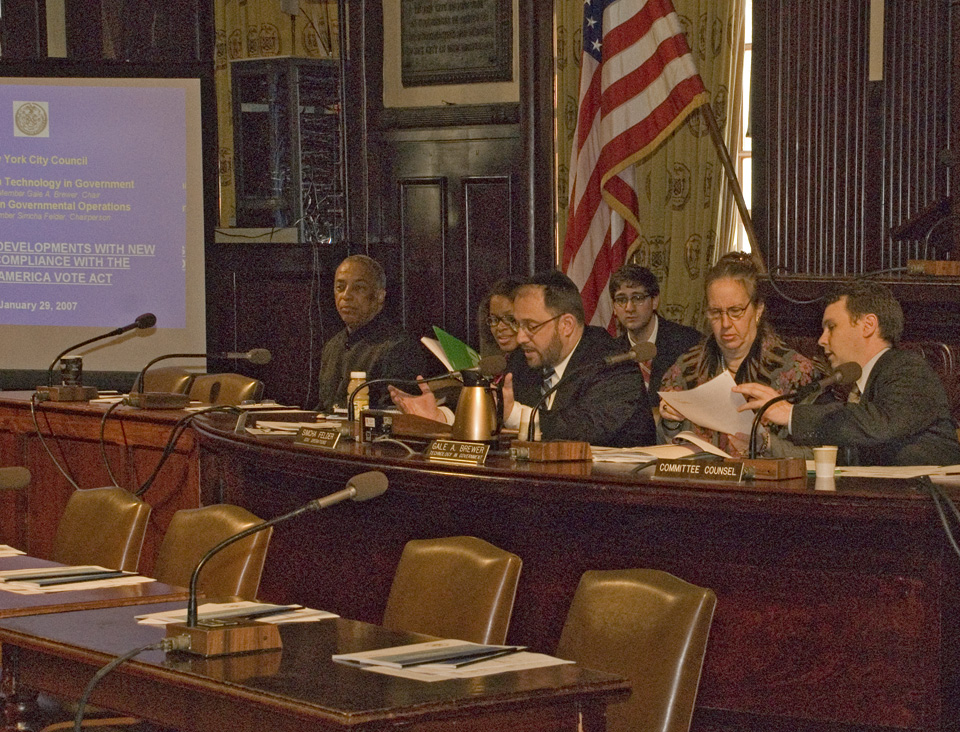 1. Simcha Felder, Chair of the Governmental Operations Committee, and Gale Brewer, Chair of the Technology in Government Committee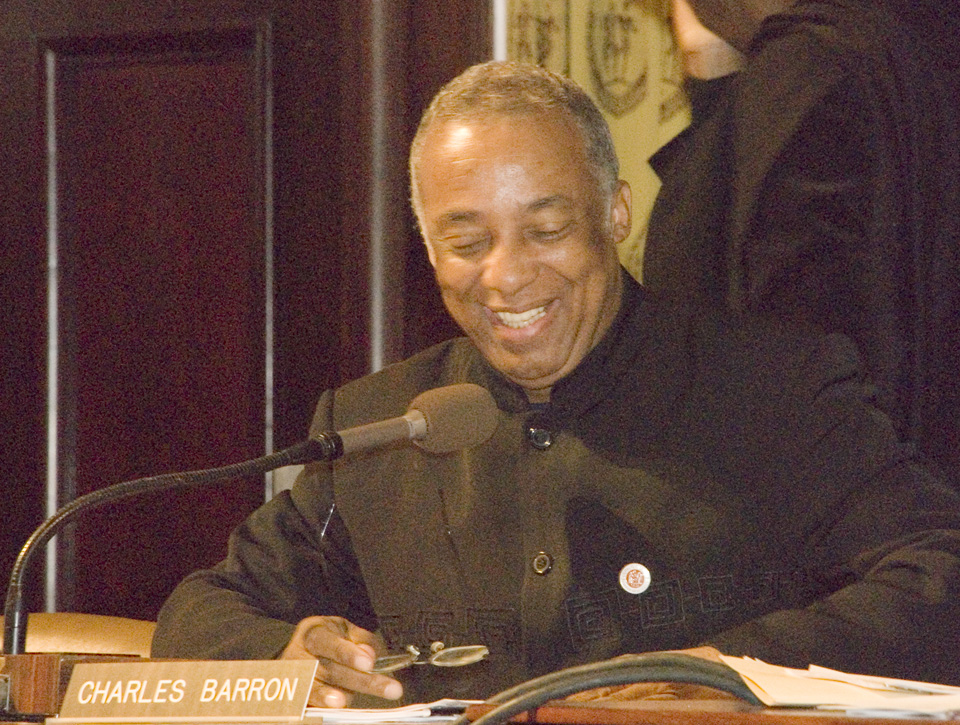 2. Council Member Charles Barron, Lead Sponsor of Resolution 131 which urges adoption of paper ballots and optical scanners, and opposes electronic voting machines. 43 of 49 council members are sponsors of Res. 131.
3. Council Member Robert Jackson, Lead Sponsor of Resolution 228-A which passed by unanimous vote on Aug. 16, 2006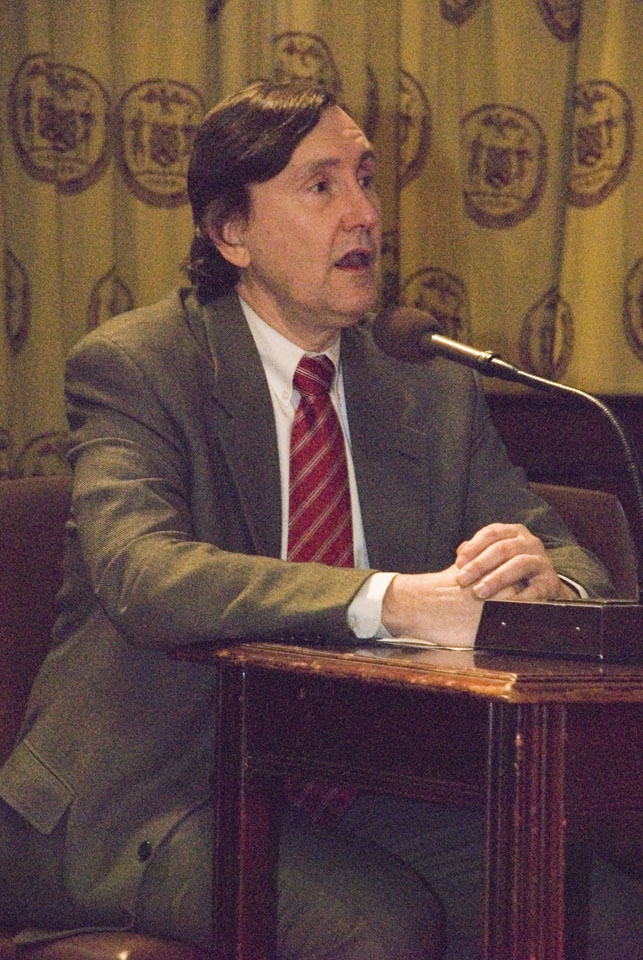 4. State Commissioner Douglas Kellner, Co-Chair of the New York State Board of Elections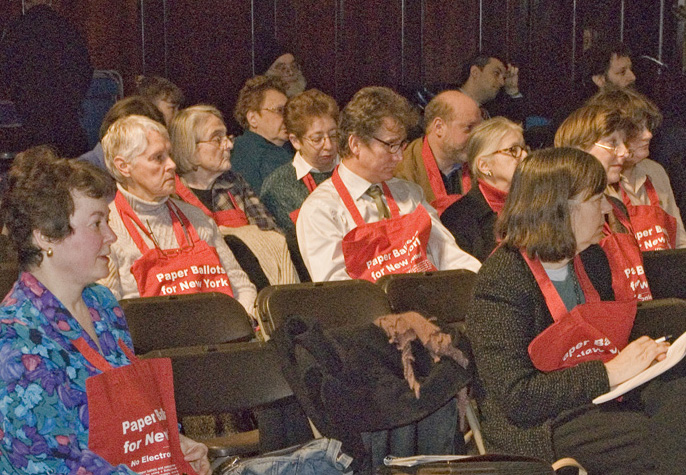 5. Crowd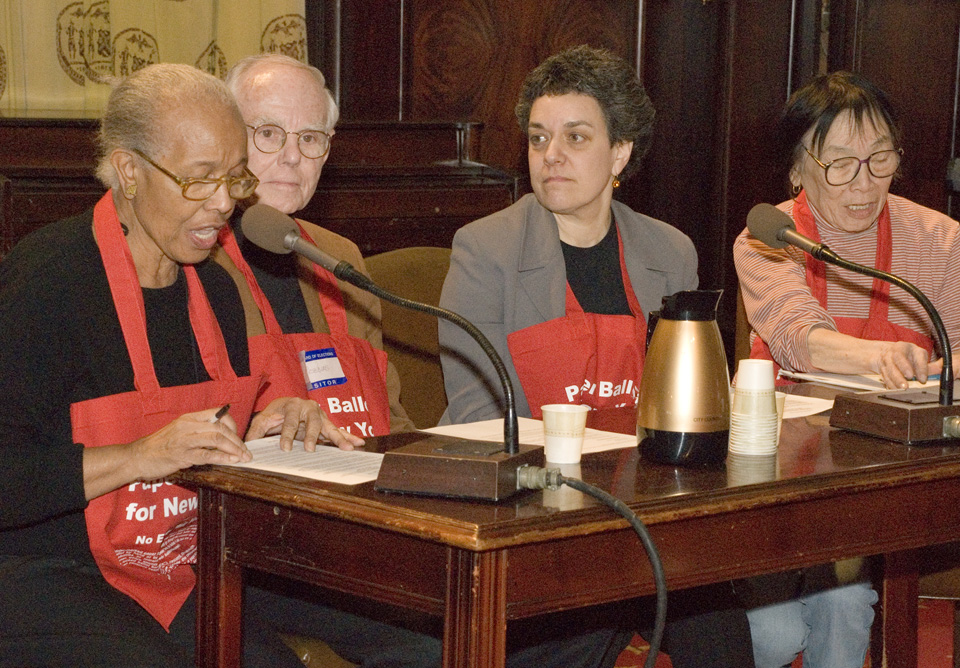 6. Pearl Reeves of the New York StateWide Senior Action Council testifies, with Jim Robbins, Diana Finch, and Celia Wu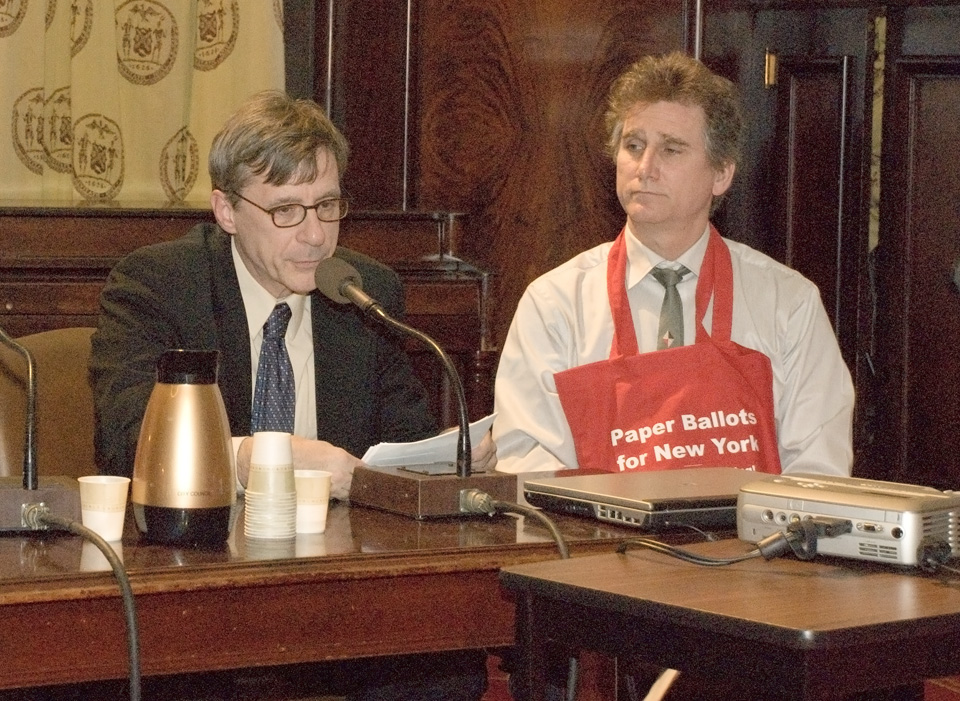 7. Rick Schwab testifies, with Chris Despopoulos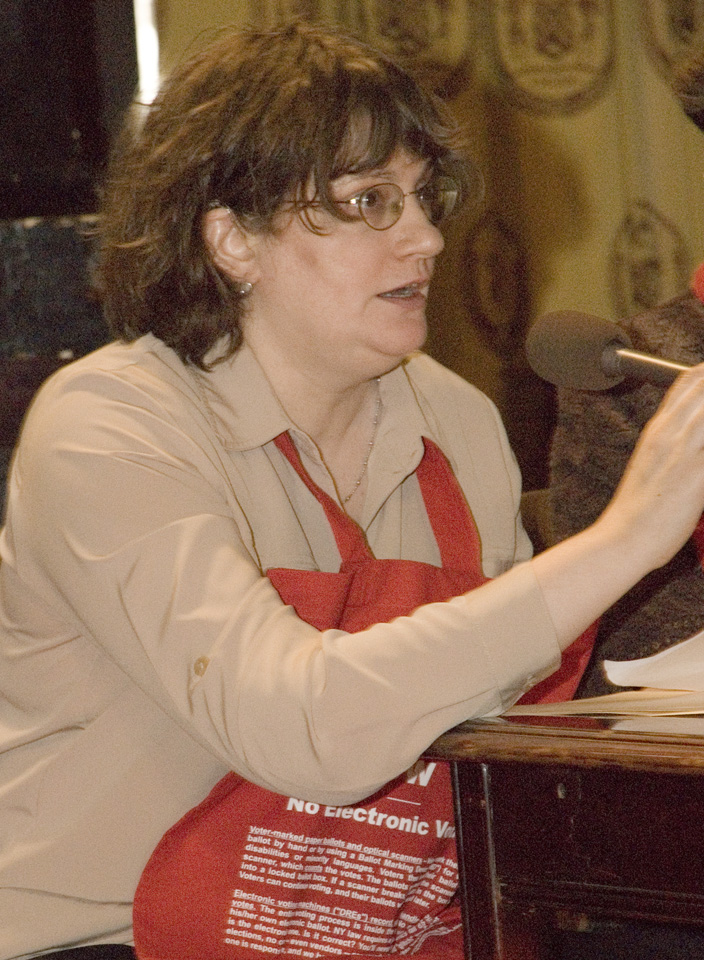 8. Shera Katz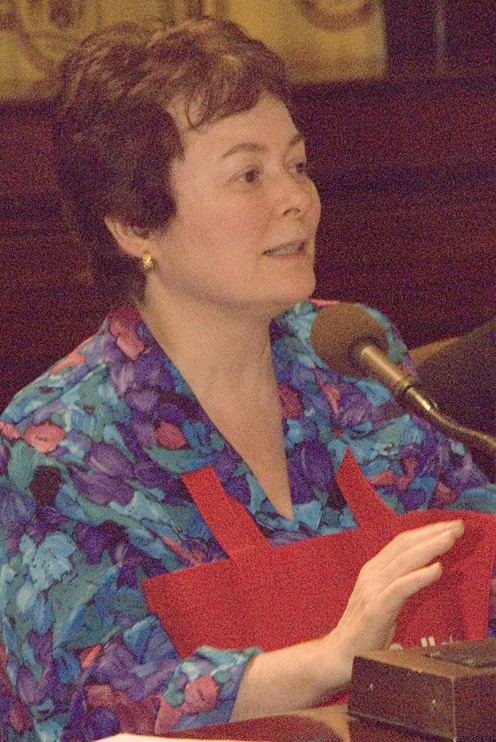 9. Teresa Hommel
10. Council Member Charles Barron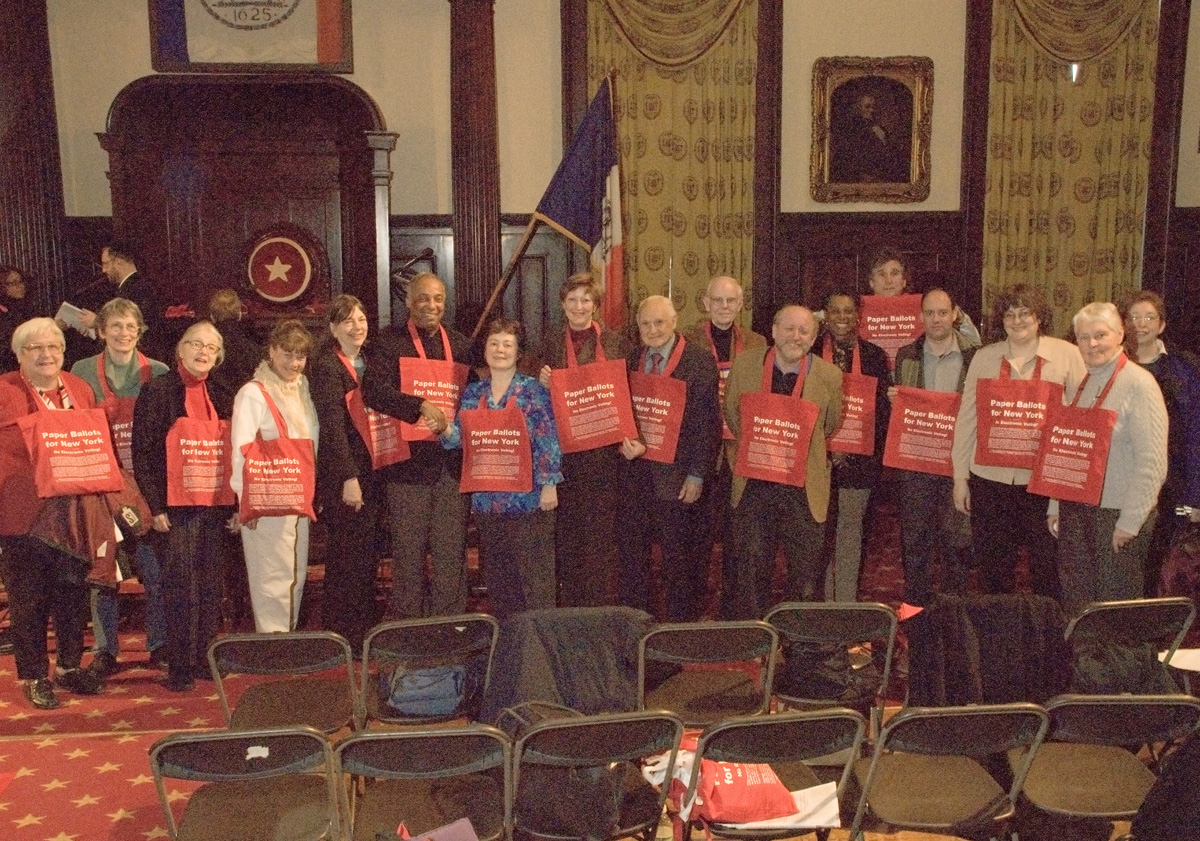 11. Council Member Charles Barron and some supporters of Resolution 131 after the hearing.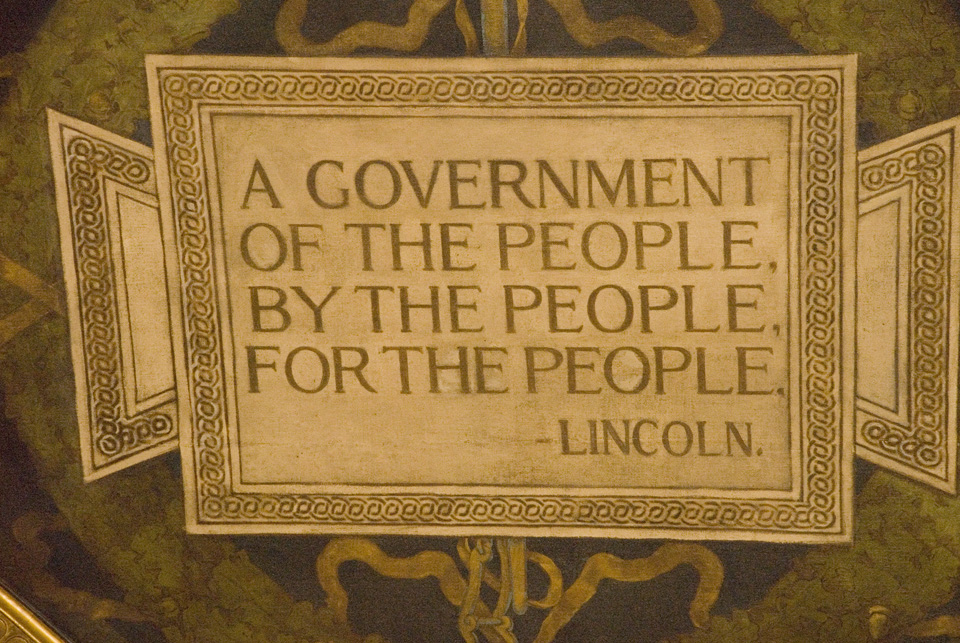 12. Ceiling of the City Council Chamber, detail