New York City Councilwoman Helen Diane Foster
introduces Resolution 2236 to Keep Levers
Oct. 28, 2009
Page 1 of 2

Photo Credit Malcolm Varon, New York NY
Click on image to enlarge photo.
Photos, Page 2
Back to "Keep Levers"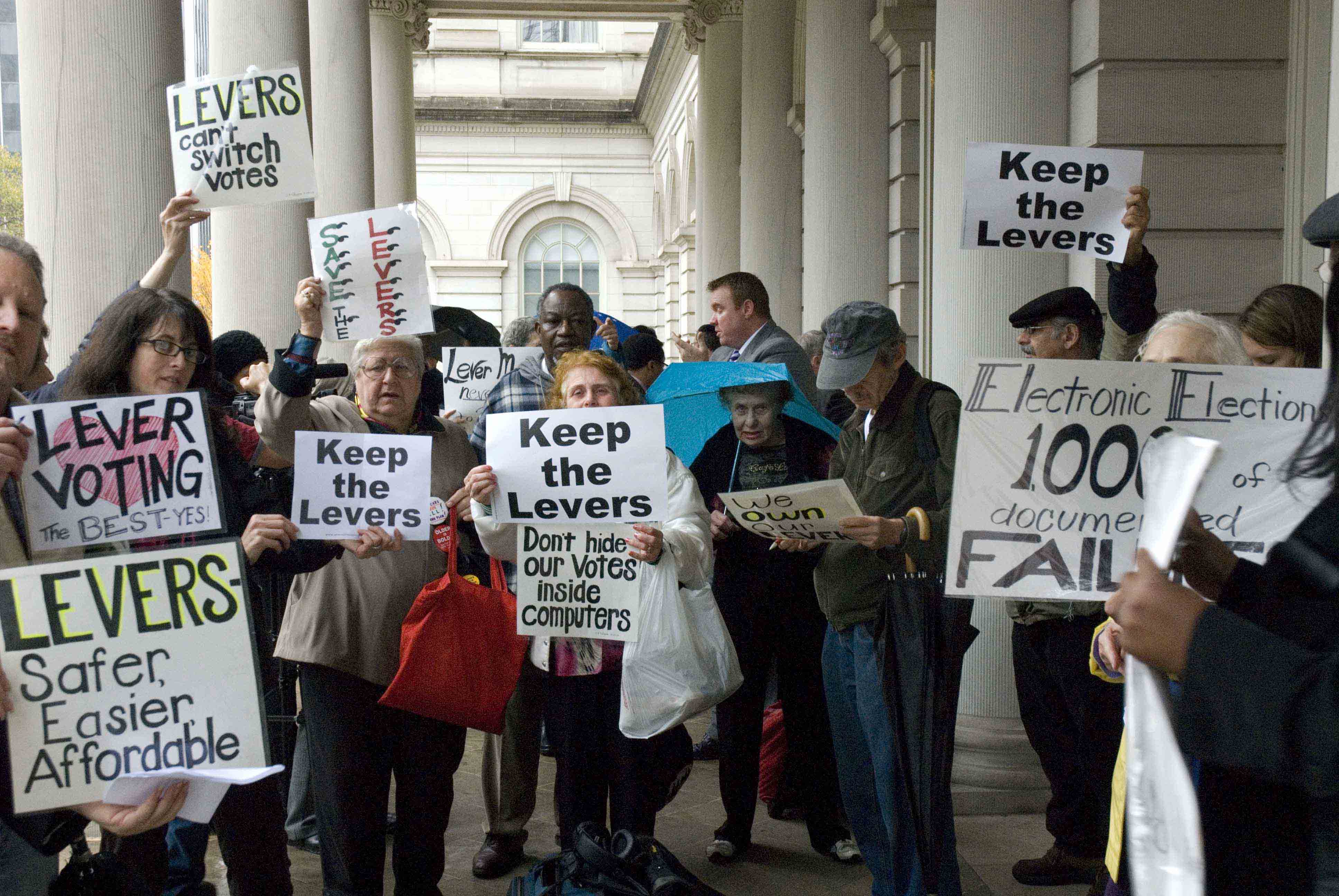 1. Crowd waiting for Press Conference to begin. Due to heavy rain we moved from the steps to the portico of City Hall.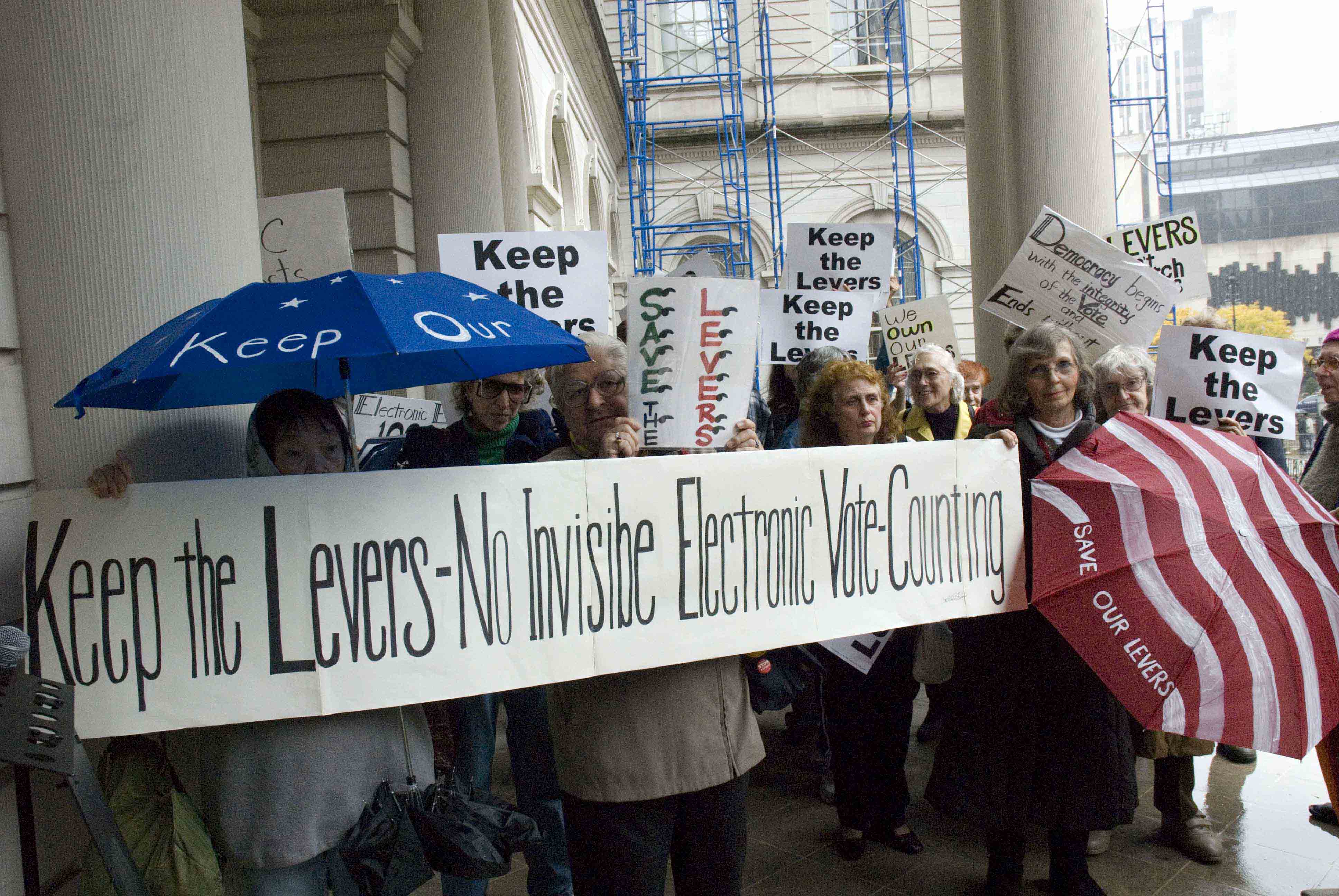 2. Crowd waiting with the long sign and painted umbrellas made by Catherine Skopic.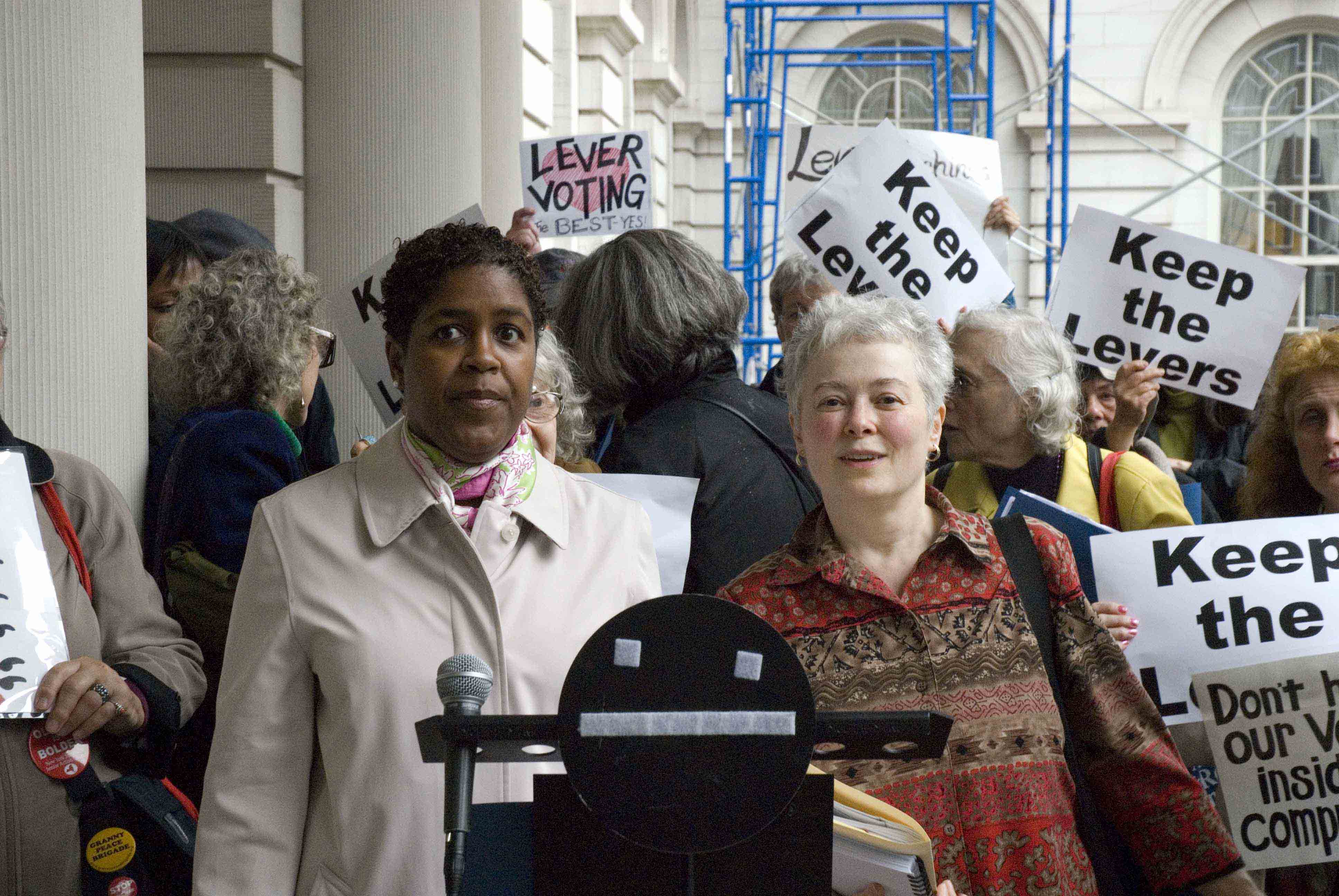 3. Councilwoman Helen Foster and Teresa Hommel.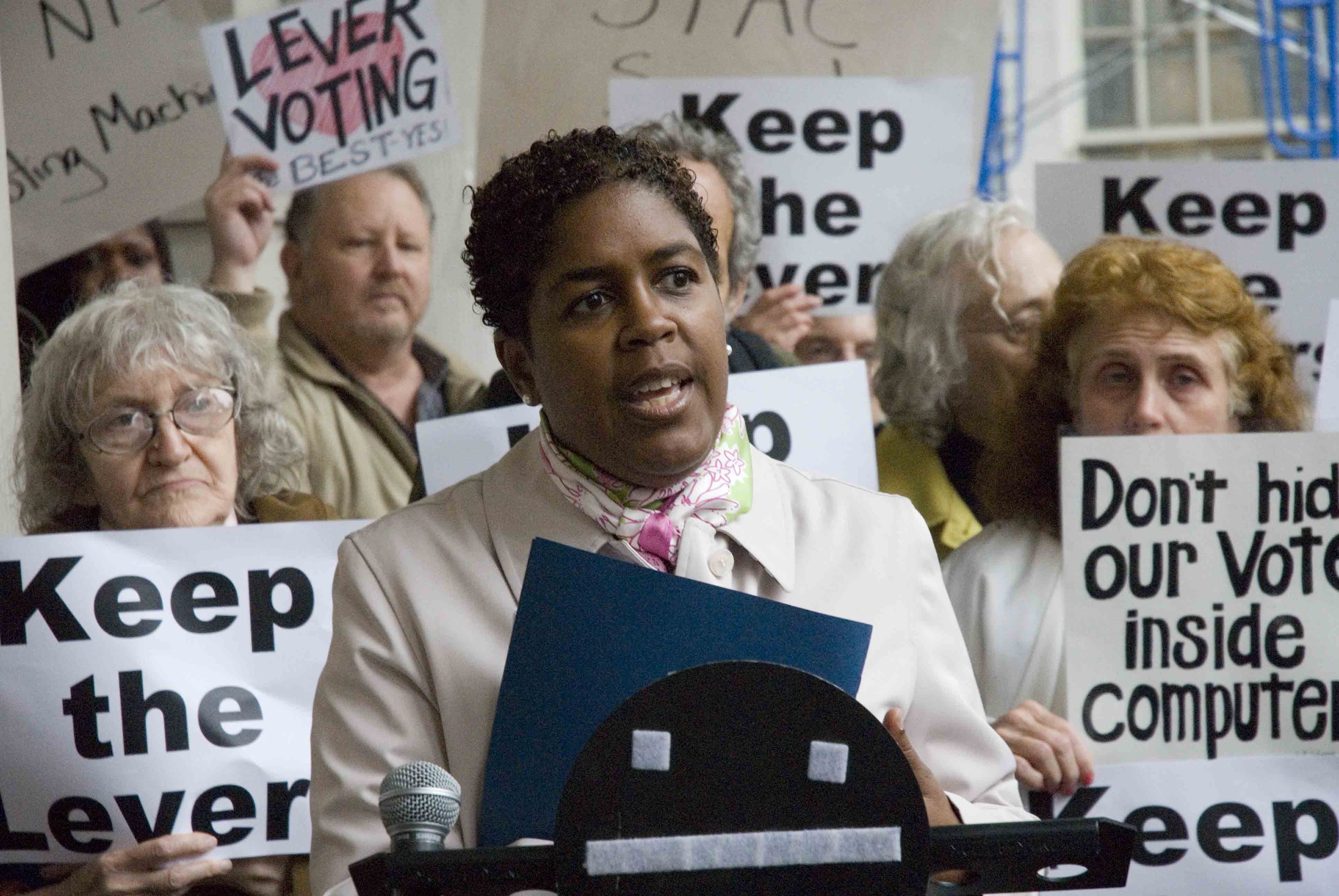 4. Councilwoman Helen Foster speaks.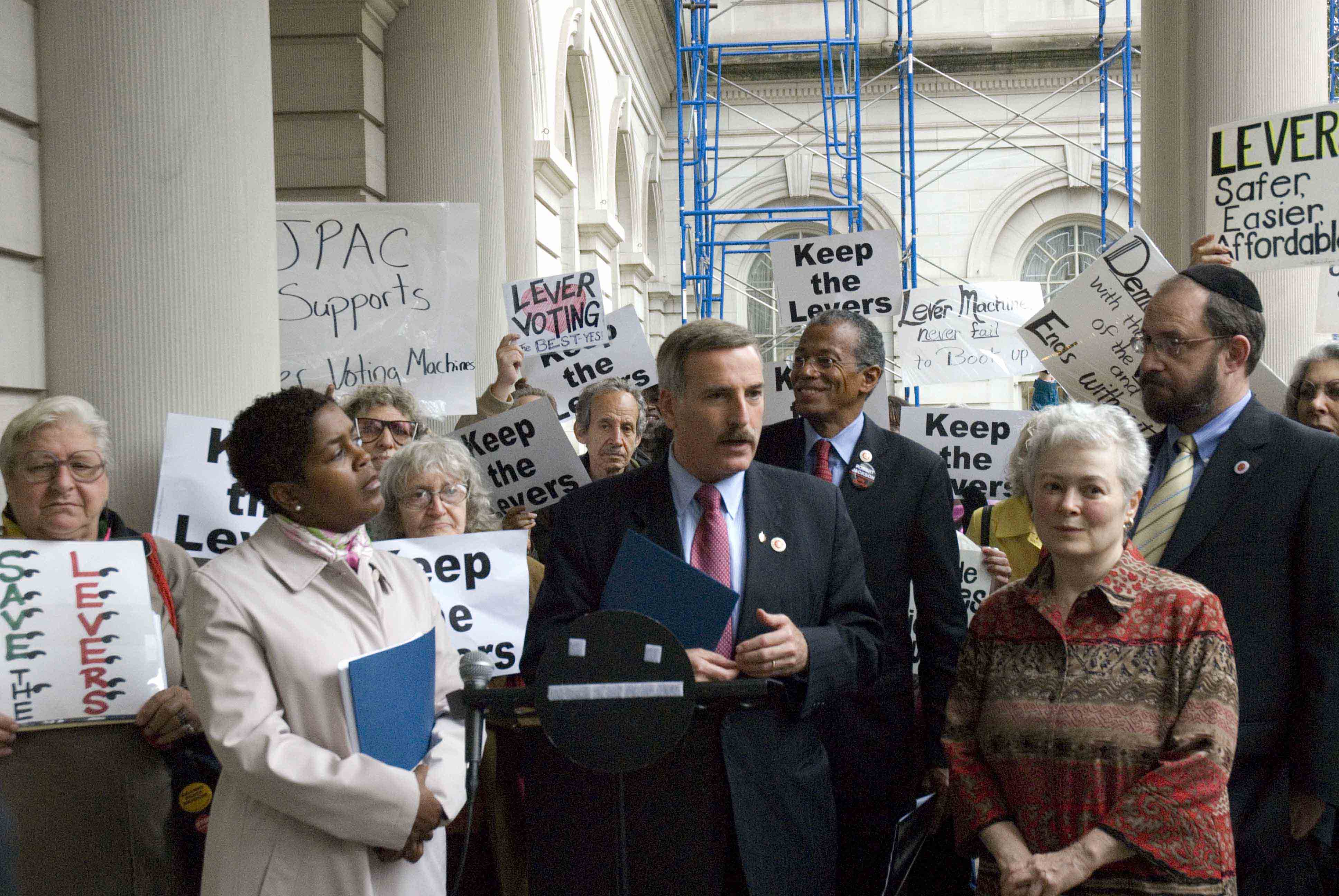 5. Councilman David Weprin, Chair of the City Council Committee on Finance, speaks.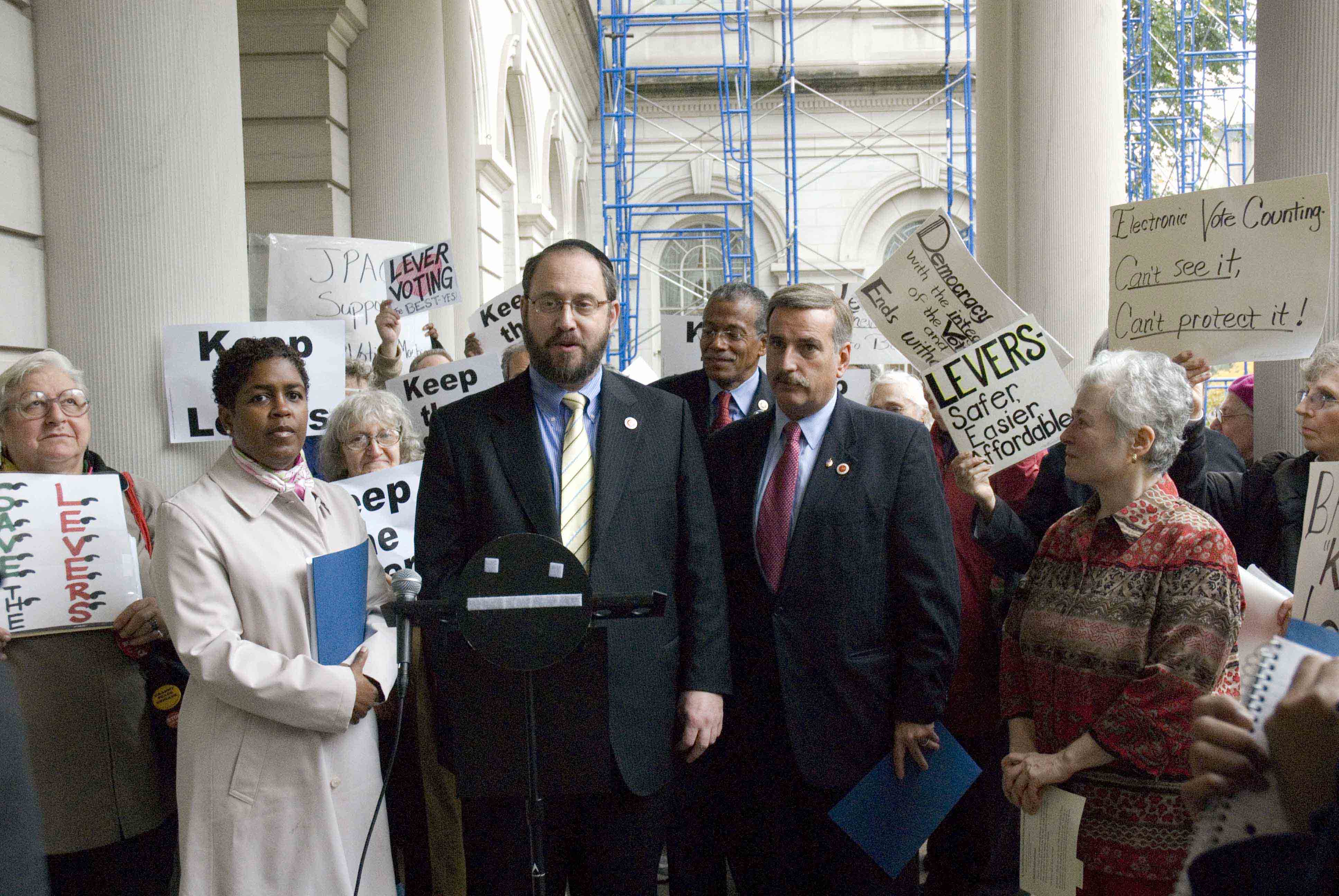 6. Councilman Simcha Felder praises the new resolution. For many years he was Chair of the Committee on Governmental Operations which has oversight of elections.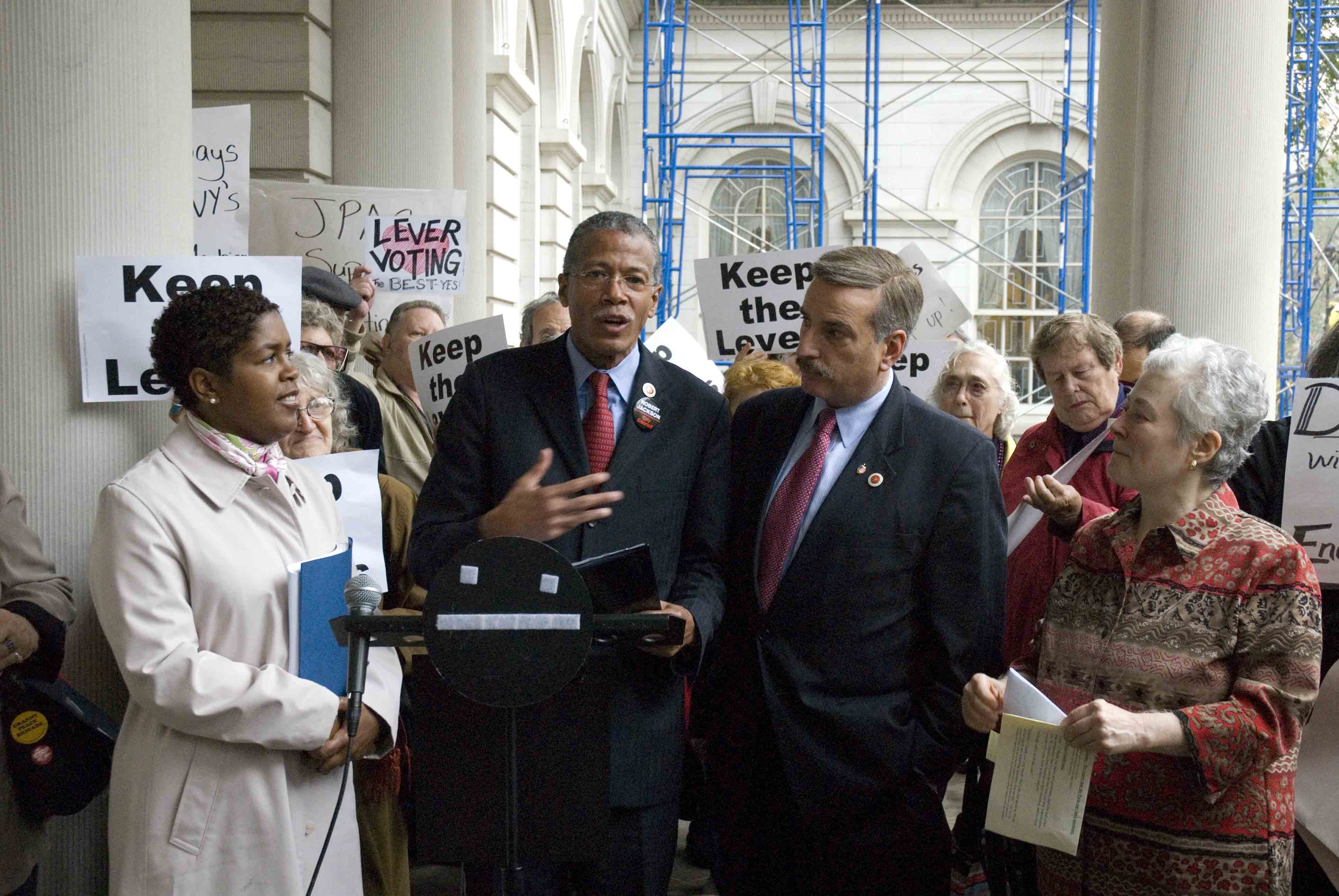 7. Councilman Robert Jackson, Lead Sponsor of Resolution 228-2006, passed in August, 2006, which urged that before lever voting machines be replaced, the Board of Elections should conduct several types of public tests on electronic equipment under consideration, and evaluate the costs.